Well winter is here and storms are soon on their way. You might notice after a storm your roof has begun to collect ice dams, and if you have read our most recent blog about ice dams, you know this can lead to serious problems down the road. We have curated some ways below on how to de-ice your roof yourself, although we always recommend calling a licensed professional first.
After visually inspecting your roof, and realizing where all of the ice build ups are, you can use a snow rake in a downward direction. This of course can also damage your roof, so before this we recommend calling H&H Exteriors first.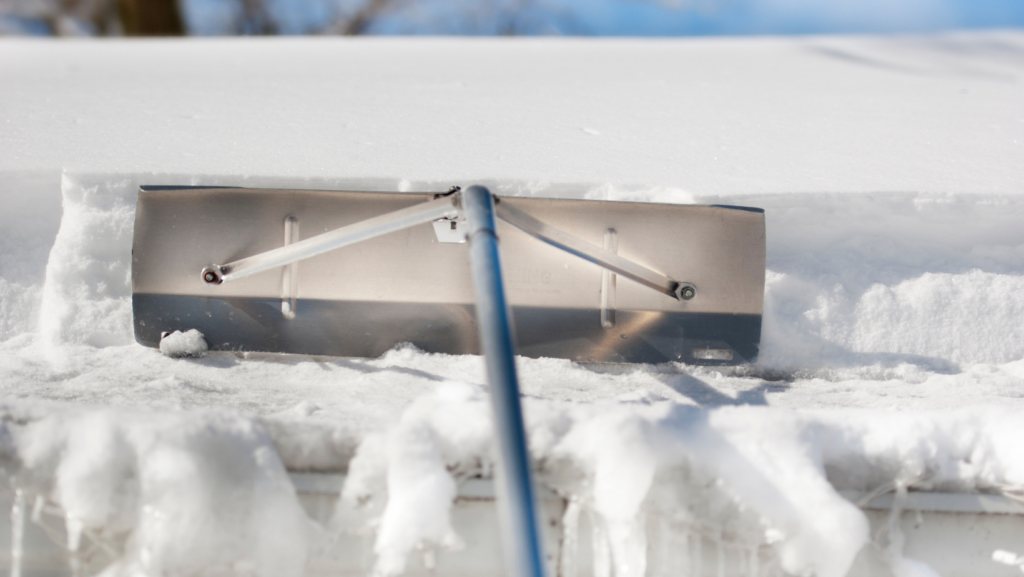 2. Use Ice Melting Products
You can certainly check your local hardware store for ice melting products – Just distribute the product evenly on the surface
Now this is something that most certainly needs to be installed by a professional, heating wire. This is usually installed during the fall, but you might have a chance before the snow falls, so call ASAP! A heating wire is installed in your gutter or downspouts to ensure the ice melts into water before it freezes and causes any damage. 
We recommend always ensuring your safety and calling in professionals who know exactly what they're doing. This will ensure the safety of you and your roof! We look forward to chatting with you about your next deicing project, call H&H Exteriors today!